Learn more
Do you know what is the best POS system solution?
Hintel solutions are innovative and practical embedded POS system solutions, which are especially designed for the POS industry by Hintel, and extremely distinguished from the traditional POS systems. It is also integrated with more functionality that are rich in features, reliable at the industry level and simple to set, use and maintain; these are the best POS system solutions for the small and midium-sized store business, and help to save your money & drive sales growth.
What are Hintel POS system solution benefits?
Hintel POS solutions are realistic and new generation innovation embedded POS system solutions to the retail industry. The retail operators can benefit from its multiple aspects, and run their business in the simple approach and cut much more operating expenses in the long run. This is ideal business machine in the retail stores.
TP-8803 Thermal Printer
Category: Thermal Printer Publish Time: 2017-08-01 16:58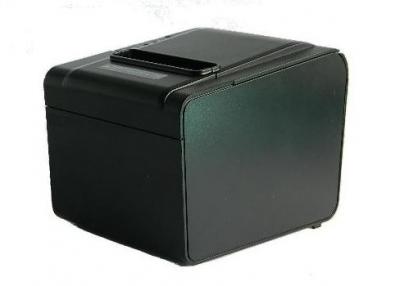 Model TP-8803



The TP-8803 is the thermal receipt printer for point of sale system and other ticketing system, it has a streamline and compact appearance and can hold the bigger paper roller, its diameter is up to 80 mm. And this printer also provides both control interface and instructions for electrically driving the control unit of cash drawer.
This product complies with CE, FCC & RoHS

Descriptions of product:

The TP-8803 is the thermal receipt printer, features the high quality print output, very fast and low noise printing. And this thermal printer has a streamlined compact appearance and high reliability; it is easy to use, especially suitable for point of sale (POS) system and other ticketing system. And also, the TP-8803 provides both control interface RJ11 and instructions to electrically drive the control unit of cash drawer. Here are specifications for this model as below:
Basic Specifications
:
● Print method

Thermal line printing

● Print font

- ANK character set

12×24 dots/1.25(w)×3.00(h) mm

24×24 dots/3.00(w) ×3.00(h) mm

- Extended character set

PC437, Katakana, PC850, PC860, PC863,

PC865, WPC12 52,PC866, PC852, PC858

● Command set

Compatible with EPSON ESC/POS command set

● Print resolution

8 dots/mm, 576 dots/line

● Print speed

Max. 250 mm/s, or 83 lines/s

● Paper roll width

79.5±0.5 mm

● Paper roll diameter

Max. 90 mm

● Paper thickness

53~60 g/square meter

● Paper type

Thermal paper

● Reliability

- Printer head lifespan

- MCBF

30 million lines

6 million lines

● Interface

RS232/USB/LAN/Cash drawer control
Physical Characteristics:
| | |
| --- | --- |
| ● Dimension (W x D x H) | 5.70x7.68x5.83 in, or 145 ×195×148 mm |
| ● Weight | 3.31 lb/1.5 kg (excluding paper roll) |
| ● Power supply | +24 VDC/2.0 A |